What Are the Common Water Damage Problems in Commercial Property?
4/14/2022 (Permalink)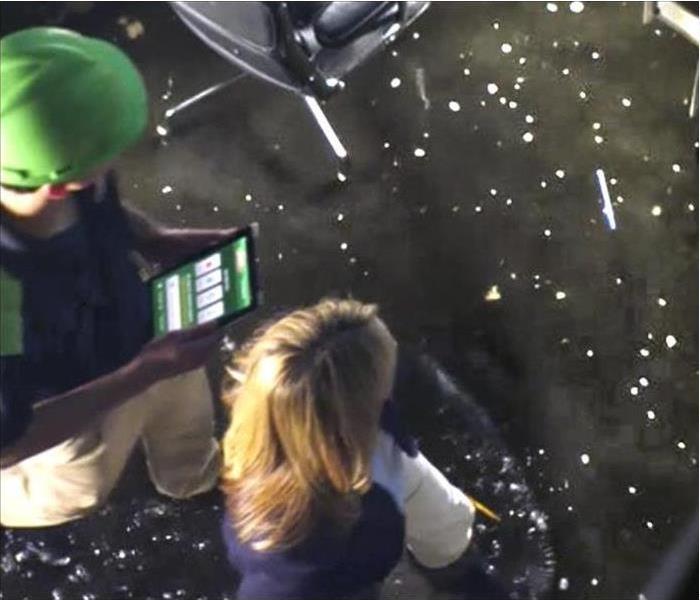 Handling commercial water damage is not an easy task. As a commercial property owner or manager, you are probably aware that water can not only cause damage to the interior of your building but the exterior and landscape of your property.
Some factors that need to be considered when assessing the time needed to restore a commercial property are the cause of damage and how long a structure has been damaged.
Below are a few of the common causes of commercial water damage and the different restoration services that can be used to address them.
Natural Causes
Acts of nature can impact commercial buildings just as much as residential buildings. Hurricanes, tornadoes, earthquakes, and flooding can be detrimental to high-rise buildings which are often commercial buildings.
Leaks
One of the most common causes of leaks in commercial buildings is poor construction practices. Inadequate foundation drainage systems and poorly maintained roofing materials can cause parts of the building to sag if ignored.
Broken Water Pipes
Broken water pipes can shut down a whole building if not managed properly. Broken water supply pipes can flood a building, but a broken sewage pipe can create an even bigger mess. Sewage can bring "blackwater" with it, creating not only a water damage issue but also a biohazard issue.
Emergency Service
SERVPRO of Highland Village is open 24/7 for emergency situations. Flooding, water leaks, and sewage leaks can create the need for emergency services. Call us for immediate help during these situations.
If you have experienced water damage in your business, call us at (940) 241-3434.